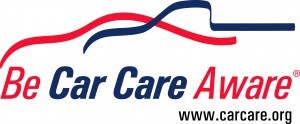 Spring cleaning shouldn't be limited to just your closets or garage; a little car "cleaning" should be on your list too! April is National Car Care month. The National Car Care Council strives to make motorists to "Be Car Care Aware" to keep your car safer, more dependable, and on the road longer. Central fully supports this mission by celebrating Car Care month every year!
Tending to your vehicle's routine service needs is the best way to get the most out of your car, truck, or SUV. Regular maintenance helps your vehicle last longer, perform better, operate more safely, and otherwise remain in tip-top shape. Check out some of our top tips below!
1. Change your oil on a regular basis. This promotes vehicle longevity, improves fuel efficiency, and removes sludge buildup and engine particles. A well lubricated engine functions much better than one that has to work harder to deliver performance.
2. It's not always easy to tell when you may need an alignment. Indicators ca
n include: v
ehicle pulling to the left or right, s
teering wheel is off-center when driving straight, u
neven tread wear, or s
teering wheel vibration.
3.
Brakes
are one of your vehicle's essential safety features and are sometimes overlooked. Brakes should be routinely examined every 6 months or 6,000 miles to ensure they're functioning properly.
4. Hoses and Belts should be checked to ensure they are not cracked, brittle, frayed, loose or showing signs of excessive wear.
5. Schedule a routine safety inspection & tire rotation before any road trips you may be planning to ensure your vehicle is in tip top shape to travel long distances.
Central Auto Group services all makes and models.