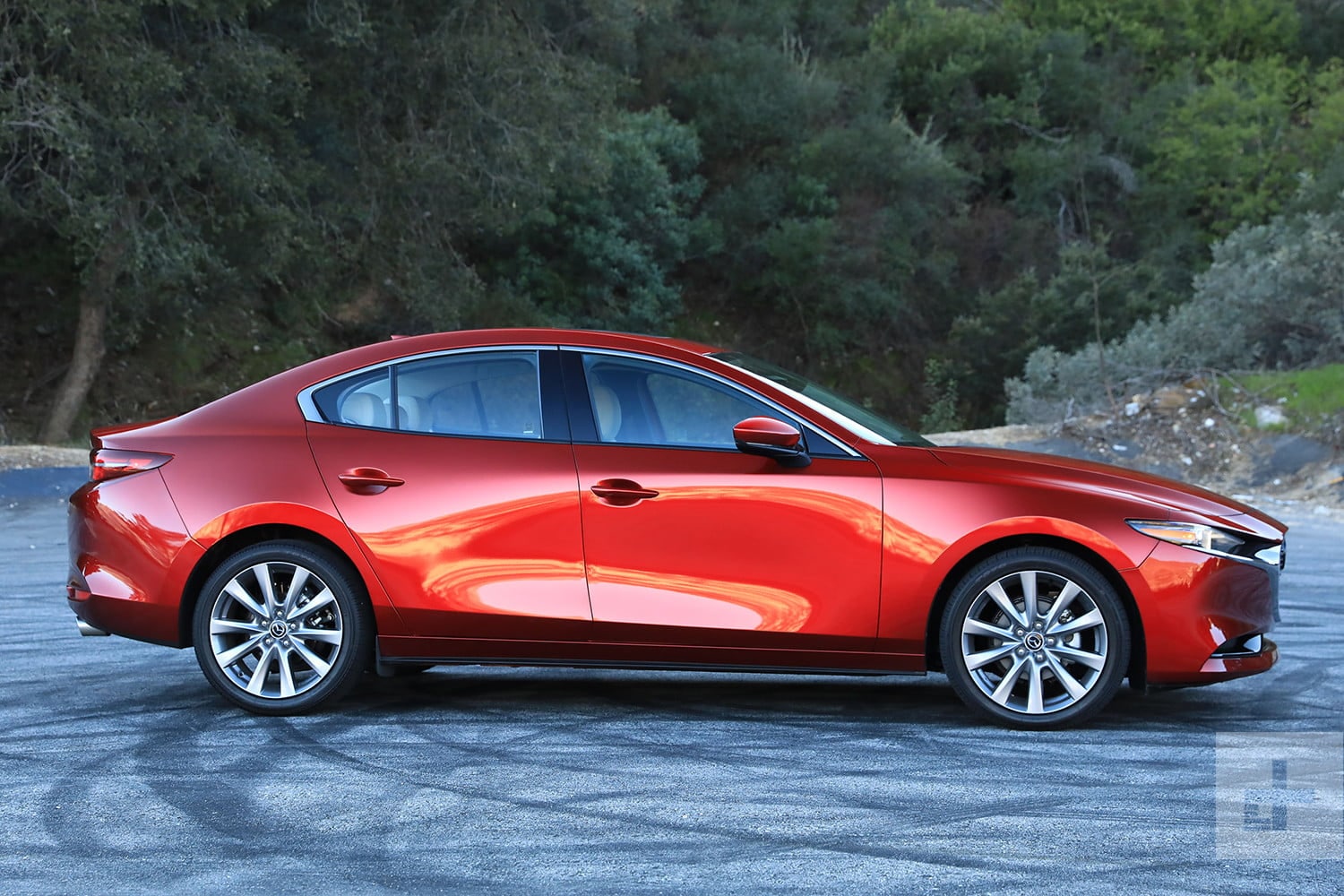 Mazda has now emerged as a leader in doing things differently. Once the 2019 Mazda3 debuted at the 2018 LA auto show Mazda exceeded all expectations one might have from a mass market automaker. The new body style demonstrates a sleek and sultry exterior, and adds the illusion that a luxury car might've just drove by you. The upscale interior drives that last point home. The luxurious feel of the interior cabin is not lost on its driver. The interior sweats every detail making sure that your Mazda3 feels special.
The new Mazda3 catapults Mazda closer to premium territory. Every feature and fit is molded to the body of the driver, making every movement between you and the vehicle second nature. Available predictive all-wheel-drive helps forecast the possible loss of traction by actively monitoring everything from outside temperature and windshield wiper usage to the driver's steering and braking patterns. Experience sound like never before with the new Bose sound system. 12 premium speakers adorn various points in the vehicle which carefully considers both human and cabin design characteristics.
All of the above is just the tip of the iceberg of refinement and luxury in the new Mazda3. The outstanding quality displayed from the build to the way it drives makes this new Mazda feel like it is in a class all its own!