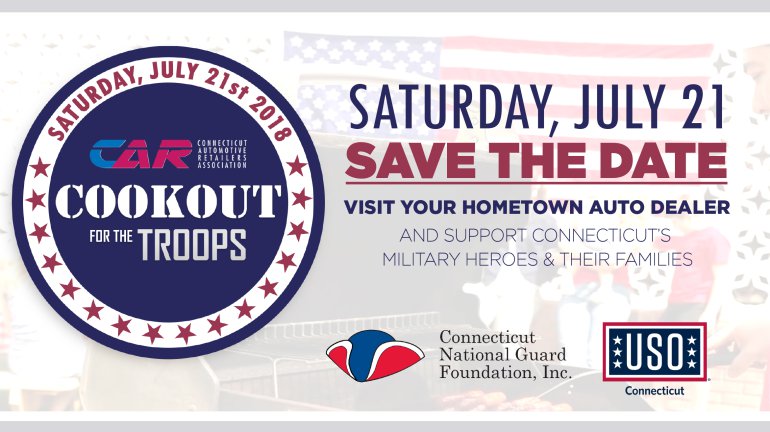 The second annual Cookout for the Troops, presented by the Connecticut Automotive Retailers Association (CARA), FOX61 Expect More Hope and Full Power Radio Group (including Radio 104.1 & 102.9 The Whale),  will be held on Saturday, July 21st 2018 at Central Auto Group!
Help give back to the thousands from Connecticut, stationed here at home and around the globe, who serve in the military to protect us! 
We will be serving up free food and beverages, and offer special savings on vehicles and services all day long to support the Connecticut National Guard Foundation, Inc. & The USO in CT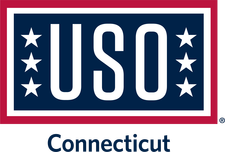 Out of state on July 21st, but would still like to support?  
* A 501(c)(3) Foundation run by CARA awarding grants to nonprofit organizations which are based in Connecticut and which serve community needs primarily in the areas of education, culture, the arts, the needy and the homeless through sponsorship of special programs and projects which enhance the quality of life in our state.
About the USO:
The USO strengthens America's military service members by keeping them connected to family, home and country, throughout their service to the nation. At hundreds of locations worldwide, we are united in our commitment to connect our service members and their families through countless acts of caring, comfort, and support. The USO is a private, nonprofit organization, not a government agency. Our programs, services and entertainment tours are made possible by the American people, support of our corporate partners, and the dedication of our volunteers and staff. 
About the Connecticut National Guard Foundation:
The Connecticut National Guard Foundation Inc. was established in April of 2003 to provide temporary family assistance and support for members of the Organized Military and the National Guard of Connecticut consistent with its exclusive charitable and educational purposes.  Our general operation funds are primarily raised through charitable contributions.  Our primary fundraising campaign is conducted during the months of July thru October.  In additions to the primary fundraising campaign, the Connecticut National Guard Foundation Inc. (CTNGFI) is affiliated with Local Independent Charities of America and participates in workplace giving campaigns thought them. Most notability the Combined Federal Campaign and the Connecticut Employees Campaign for charitable giving. As of July of 2018 the CTNGFI has provided over $1.6 million dollars of finical aide to its constituents since its inception.  Of that, approximately $810k was in the form of individual assistance.  We have also awarded over $243k in post-secondary educational scholarships.  Along with individual assistance and post-secondary scholarships, the CTNGFI supports two major holiday events for the family members of Service Members in the deployment cycle.  Our largest being Operation E.L.F (Embracing Lonely Families) Christmas party that provides the children of those service members the chance to meet Santa and receive a holiday gift, all while sharing the holiday with other families in the same situation.  Assistance from donations from individuals like you comes in many forms.  Providing emergency relief with food and clothing, or housing, and even medical expenses are just a few of the reasons the CTNGFI delivers assistance.  A donation as small as ten dollars can provide a Christmas gift to a child whose parents may not have the ability to do so.  We, the Connecticut National Guard Foundation Inc. and our constituents, are grateful for your donations and we thank you for your support.