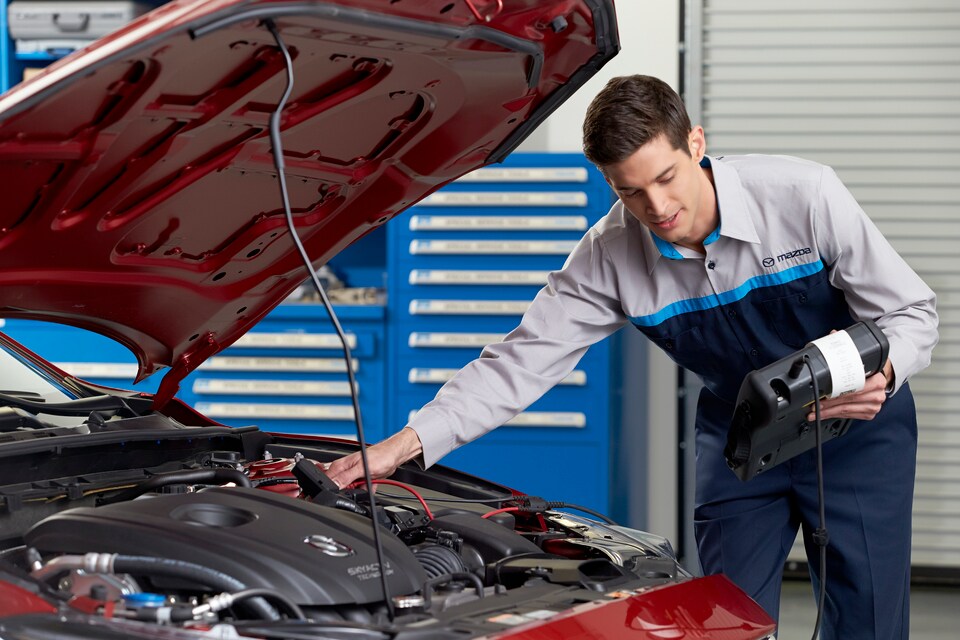 Give Your Mazda Exceptional Service When You Come to Central Auto Group
Some garages and mechanics have made the idea of getting service and regular maintenance a point of concern with long wait times, ineffective work, and apathetic service. We know that you may put off getting routine service for your Mazda due to bad experiences in the past, and that's why we aim to exceed your expectations and provide an experience you would be happy to repeat.
A Professional Mazda Service Center, Offering Top-Notch Service
When you take the short trip from Coventry, RI, to our service center, you will immediately notice a difference from your repair shop down the road. We offer a state-of-the-art facility with cutting-edge equipment and a friendly team of skilled technicians to make sure that your Mazda is in peak condition. Our service center is efficient and streamlined to reduce wait times and increase precision.
Our team of technicians serves Mansfield by having all been through comprehensive training in order to give your Mazda exceptional service and maintenance. They know the ins and outs of new and old Mazda vehicles and are able to quickly and effectively give them the service they need. Regular maintenance is the best way to keep your Mazda running at its best, and we are happy to help make that happen.
Quick, and Easy Servicing at Central Auto Group, Serving Norwich and Beyond
We understand that many of our customers are on the go and might be hesitant to pick up the phone to call if there's any possibility that they will have to wait for what they need. With our online service scheduler, you can take the time you need and make a service appointment easily. It's simple to request the time and service that you need at your own pace.
Start by filling out our online service schedulers, calling us, or even visiting our location in Plainfield. We look forward to hearing from you!