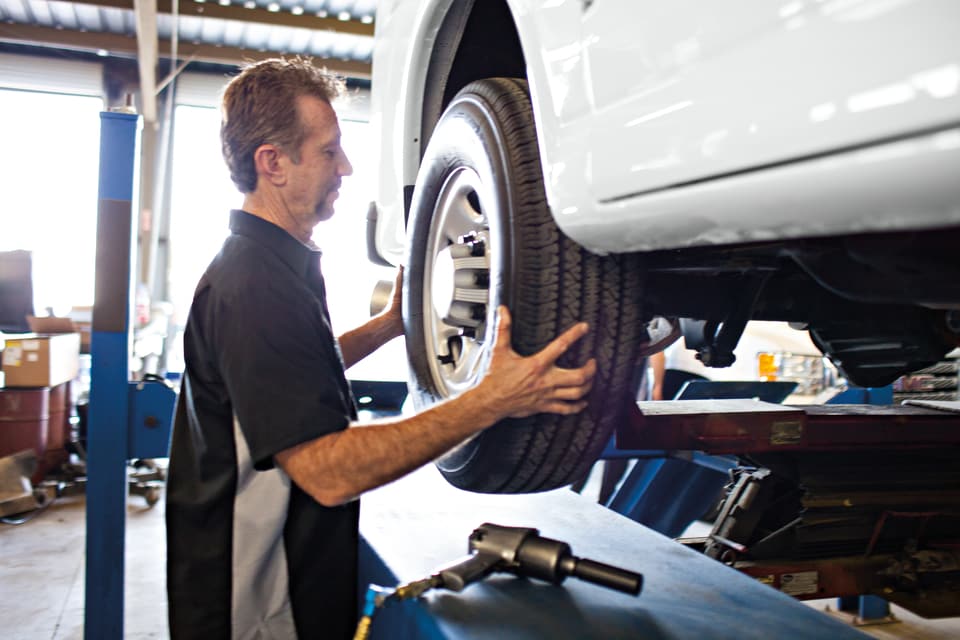 Get Your Next Wheel Alignment Done at Central Auto Group in Plainfield
Typically after you've had your tires changed or just periodically, you will want to have a tire alignment. Wheel or tire alignments help to keep your vehicle performing properly, improve handling, allow your tires to wear evenly, increasing their longevity. When you come to our location, you will find that we can quickly and effectively align your wheels with the help of our skilled technicians.
Find out the benefits of aligning your wheels with us and when you need to bring in your vehicle for an alignment.
When to Get a Wheel Alignment
It's not always easy to tell, but there are a couple of signs to watch out for that indicate that you need a wheel alignment. Some of these are more extreme than others, but if you notice any, bring your vehicle into a professional in the Norwich area as soon as possible. These indicators include:
Vehicle Pulling to the Left or Right
Steering Wheel is Off-Center When Driving Straight
Uneven Tread Wear
Steering Wheel Vibration
These issues can be attributed to three different categories: camber, toe, and caster. Camber is the inward or outward angle of the tire when viewed from the front of the vehicle. Imagine looking at your tires from the front of the vehicle at two rectangles. If they are tipping toward or away from the vehicle, this is a matter of camber.
Toe refers to how much your wheels are turned in or out from a top-down perspective, which is different from camber. This can be visualized from the orientation of your feet. When your feet are pointing in or out is the same as the toe on your car.
Finally, caster refers to the angle of the steering axis when looking at your vehicle from the side. For better steering, stability, cornering in the Mansfield area, you want your steering axis angle to be at 12 o' clock instead of 11 or 1.
When you take the short drive from Coventry, RI, to our location, you will find that our team of expert technicians are familiar with how to properly give your vehicle the wheel alignment it needs. This is just one of the services that our service center offers.
Be sure to check our service specials regularly to find deals on our services. Learn how you can save on your next service and get an expert wheel alignment when you come to our location in Plainfield!
Schedule Service